Leader Profile: Kerri Heusler
Students Invited to Attend Award-Winning Sustainability Conference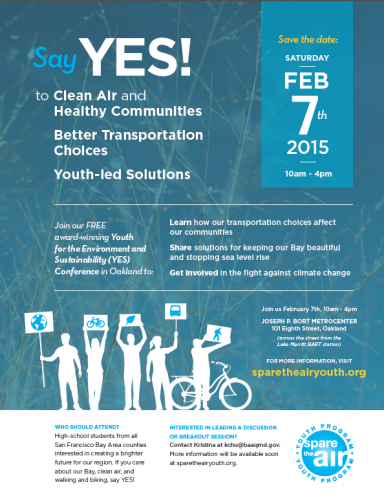 Students Invited to Attend Award-Winning Sustainability Conference
Youth for the Environment and Sustainability Conference, YES!
If you are interested in transportation and climate change issues, clean air and a healthy environment come to the 2015 YES Conference. Click here to register.
Who? Students from throughout the nine counties of the San Francisco Bay Area
Parent Leader Profile: Heather Wilper
Success Story: City of Santa Clara SR2S Poster Contest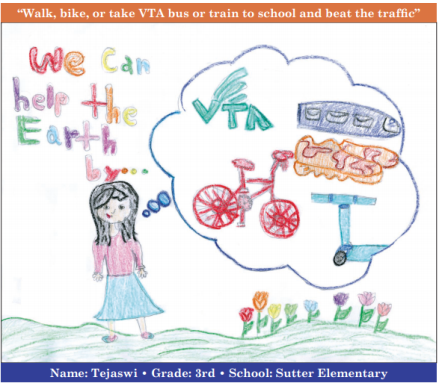 Earlier this year, students in Santa Clara were invited to get creative and design Safe Routes to School-themed posters. Grand prize winners received a unique reward: their posters were displayed on Santa Clara County Valley Transportation Authority (VTA) buses! The contest is a great example of the broader reach SRTS has when partnerships are utilized.
Success Story: Street Smarts Storybook Poster Contest