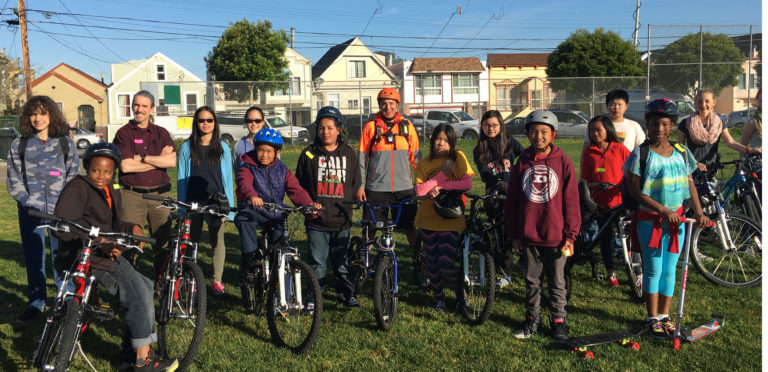 This article was originally posted on Safe Routes to School San Francisco
In April, San Francisco wrapped up their annual celebration of biking as a safe, healthy and fun way to get to school. Everyone was welcome to join the fun! The event is more popular every year. All public and private schools, from preschool through high school were invited to take part. Teachers and parents participated as riders, organizers, bike-to-school leaders, or as the welcome team in the schoolyard. Schools promoted rolling by scooter, skateboard, bus or transit, and walking, so that everyone was included in the celebration.
Participants were awarded prizes including: an EdgeRunner Family Bike donated by Xtracycle. Vie Bikes, KIND bars, GoGoSqueez, Sports Basement also donated prizes.
The annual Bike & Roll to School celebration began as just one day in 2009. Now San Francisco celebrates for a whole week to allow schools to choose the best day(s) to hold their special celebration. In 2016, 83 schools from preschool through high school and over 6,000 students took part in Bike & Roll to School Week.
Bike & Roll to School Week is an official Encouragement event of the San Francisco Safe Routes to School Program, coordinated by the San Francisco Bicycle Coalition.